Monthly Archives:
January 2012
Review: Phottix Odin TTL Flash Trigger for Canon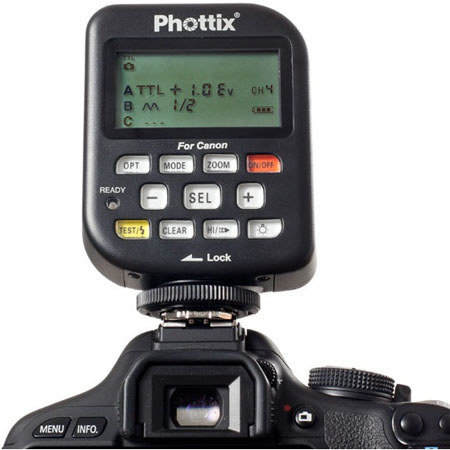 A couple of months ago I read an article on the Phottix Odin TTL Flash Trigger system for Canon. The article was followed by some very glowing personal reviews from photographers already using this system. But before I start talking about the Odins, I need to let off some steam; let me rant…
On the Dark Side
Prior to this, I had spent several years wrestling on and off with the PocketWizard MiniTT1 and FlexTT5 wireless system for Canon, trying to make them work (yes, several years. I know I'm crazy). I say "on and off" because when I found the time and energy, I set up several strobes on stands (580EX or EX II's) to try to make the PocketWizard radios work consistently so that I could trust them on a job. What was consistent was the large number of misfires from these radios. Even with the radio interference sock (AC5 RF Soft Shield) covering each Speedlite, which is supposed to minimize the rf interference created by Canon's flash, they hardly ever worked properly. By the way, stuffing your flash into a sock is a messy kluge and a total pain in the neck.